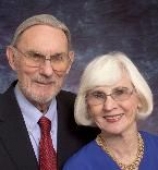 Top Producer for Jack White Real Estate every year since 2003, prior to that Top Producer for ERA-Professional Real Estate 1989-2002

Real estate transactions involve financial risks and tons of complex legal paperwork, so it is in your best interest to seek advice from a real estate expert. If you are buying a home, a licensed agent can offer you properties that are right for you. If you are a home seller, you want to work with a real estate agent (i.e. a listing agent/seller's agent) that can organize an open house. The key is to get specialized real estate assistance from a licensed agent who will place your interest above anyone else's. If you are searching for an Anchorage real estate agent to help you search for real estate for sale, Dwight Bowden can help.

Dwight and Barbara Bowden are licensed Anchorage real estate agents who are proficient when it comes to hunting for real estate in Anchorage, Eagle River, Chugiak, and other surrounding cities. Call Dwight and Barbara today and get dedicated real estate service from a real estate specialist who is familiar with searching for or looking for properties in Anchorage. Submit a completed form today and get reliable guidance!
Dwight and Barbara Bowden can provide expert real estate services in:
Thanks and we look forward to assisting in all of your real estate needs!
Dwight Bowden, Associate Broker, CRS, CRB, GRI
907-244-3773